Announcing the Clinical Beta for Vivid Vision for Amblyopia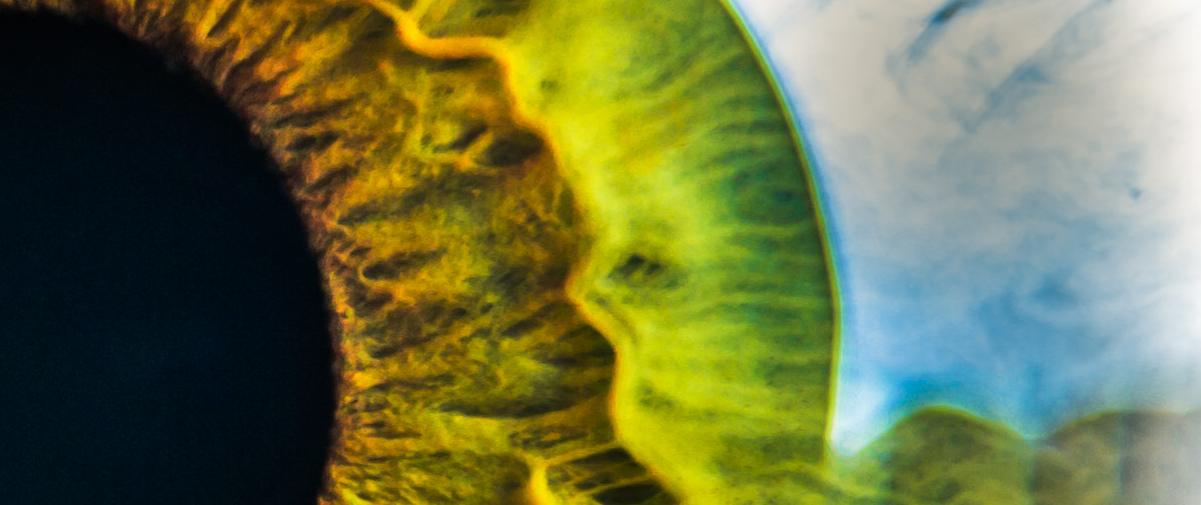 We are happy to announce that Vivid Vision for Amblyopia will be coming to an eye clinic near you starting April 15th! Keep updated here at the site and on our twitter and facebook pages for announcements regarding which clinics will be participating in the beta test.
We've already started testing the system at Wow Vision with locations in St. Joseph, MI and Grand Rapids, MI.
Powerful Hardware
High end desktop computer. We only use premium hardware so the system is future-proof.
21.5 inch touchscreen monitor for live control of the system.
The Oculus Rift DK2 head mounted display. 100 degree field of view immersive virtual reality.
The Leap Motion controller, for tracking natural hand movements without gloves.
Xbox controller.
Innovative Software
The Vivid Vision for Amblyopia software suite for clinics.
Interactive tests for eye dominance, suppression, angle of deviation, contrast sensitivty, and more.
Three exciting games designed to help suppression, acuity, fusion, and depth perception.
Monitor and control every aspect of the patient's experience live from the touchscreen monitor.
Live mirroring technology allows you to see what your patient is experiencing in real time
Comprehensive data tracking and analysis tools with Cloud Syncing technology. Track changes in patient's vision over time.
The platform automatically updates with new games and tests.
This is what the full system looks like, including a touch screen interface for doctors to interact directly with patients while they are using the head mounted display: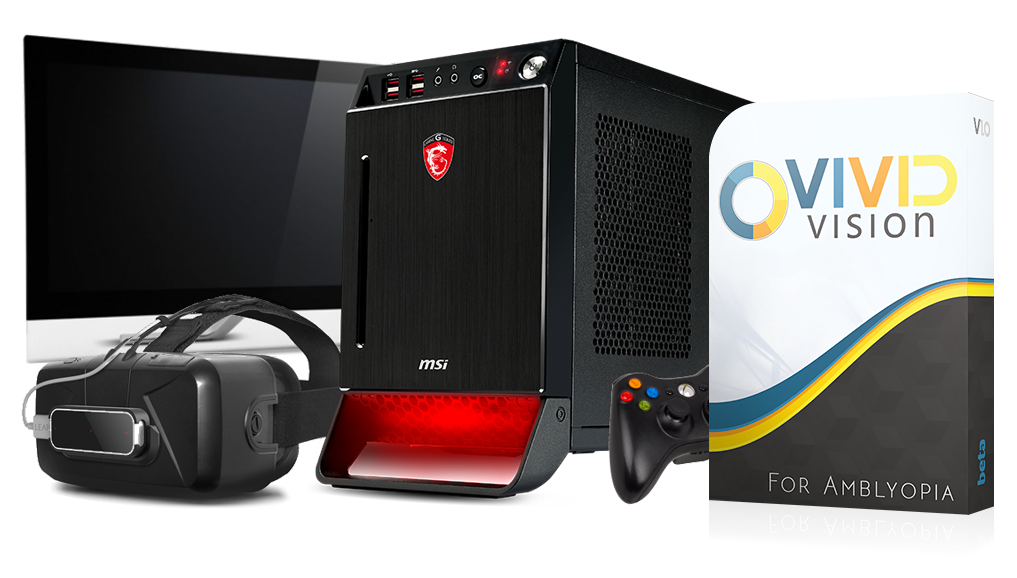 Find a Provider
vivid vision
amblyopia
clinics
optometry
vision therapy
bundle
wow vision