Announcing our partnership with SoftTech VC, The VR Fund, Liquid 2 Ventures and many others to accelerate our VR vision care platform.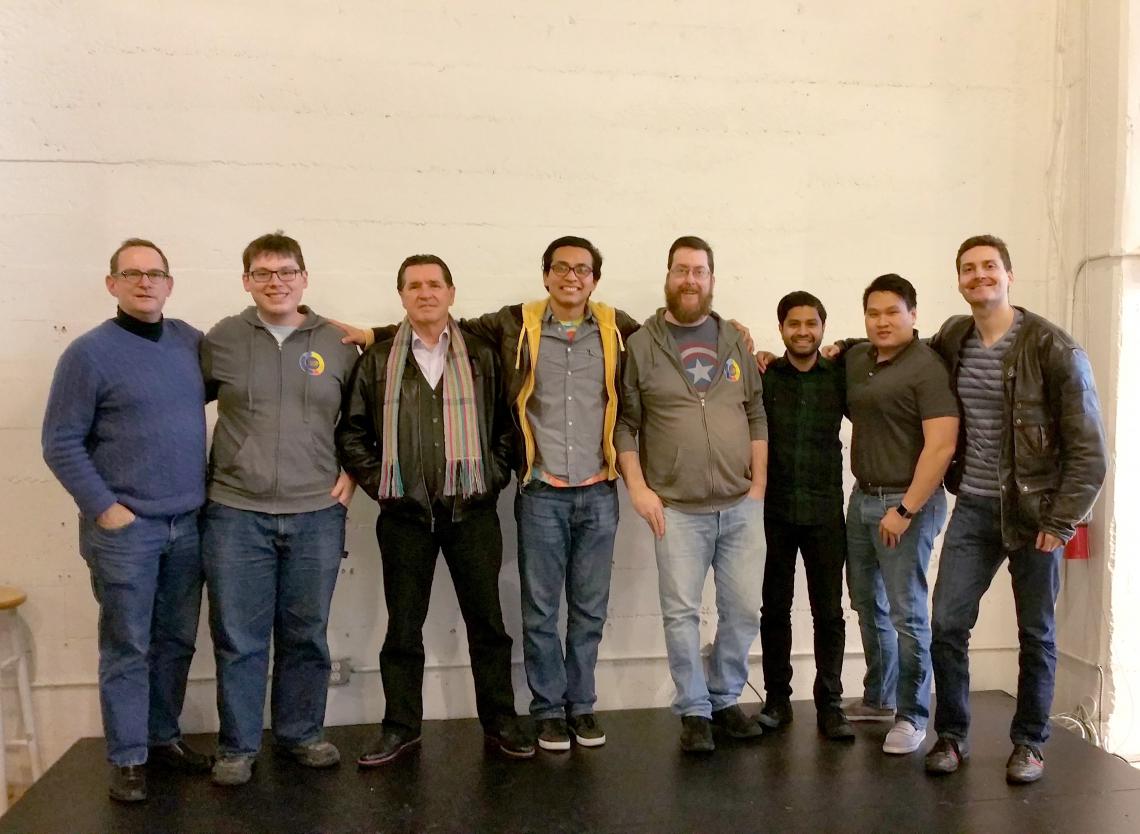 We're excited to announce that we have raised 2.2 million dollars in a seed round led by Jeff Clavier from SoftTech VC. Additional investors include The Venture Reality Fund ("The VR Fund"), CRCM Ventures, SOS Ventures, Anorak Ventures, and Liquid 2 Ventures, a seed-stage venture capital firm co-founded by Hall of Fame NFL quarterback Joe Montana. Thanks in large part to your support, our groundbreaking new treatment for binocular vision disorders is now available at more than 90 clinics across the world.
We have been focused on applying virtual reality to the field of vision care since 2014 when our founder and CEO, James Blaha, a programmer and lifelong sufferer of lazy eye, started the company after experimenting on himself. Before building the first prototype James couldn't read with his weak eye or see in 3D. Armed with research he discovered online and an Oculus Rift Development Kit, his experiments gathered worldwide attention after he started to gain 3D vision. Since then, the vision in his weak eye has improved to nearly 20/20.
After the launch of our clinical vision therapy suite to optometrists and ophthalmologists in late 2015, more than 90 clinics across the world have become Vivid Vision providers, treating more than 6,000 patients. The average course of treatment lasts 8 months with patients coming in to a clinic one to two times per week to use the VR system.
More than 10% of Americans suffer from one or more binocular vision disorders such as amblyopia, strabismus, or convergence insufficiency. These disorders, commonly known as lazy eye and crossed eyes, cause issues with driving, playing sports, and even limit career choices. They also greatly impact one's quality of life – getting in the way of personal relationships and sometimes leading to social stigma
"It is a unique, far more efficient solution to treat Amblyopia as well as a wide array of binocular vision dysfunction." says, Dr. Dan Fortenbacher, founder of Wow Vision Therapy, which has two locations in Michigan. "The progress the patient makes in breaking through suppression and developing 3D vision has been remarkable with Vivid Vision." Wow Vision was one of the first practices to use virtual reality in their clinic.
Our goal with this new round of funding is to expand and accelerate our vision care platform. Although the treatment is currently only available in clinics under the supervision of a trained eye care professional, we anticipate releasing our home version of the treatment, Vivid Vision Home, later this year. Vivid Vision Home runs on both desktop and mobile VR platforms and will require a prescription from an eye doctor. "Vivid Vision Home will make vision therapy accessible to millions of new patients for whom treatment was previously too expensive or inconvenient," says CEO James Blaha. "We're really fortunate to be partnered with the best optometrists, ophthalmologists, and vision scientists to make this a reality."
Find a Provider
vivid vision
see vividly
vividvision
diplopia
apollo vr
vr lazy eye
vr vision therapy
vr
vision therapy
funding
announcement
james blaha
manish gupta